Motherhood Retreat: Parenting for Peace and Consciousness
And that's a wrap… Another Our Anak Motherhood Retreat under our belt, and our little community of the raddest mamas is growing in love. Earlier this month we held a retreat focusing on Parenting for Peace + Consciousness led by our speaker, Taraneh of Mind On Spirit.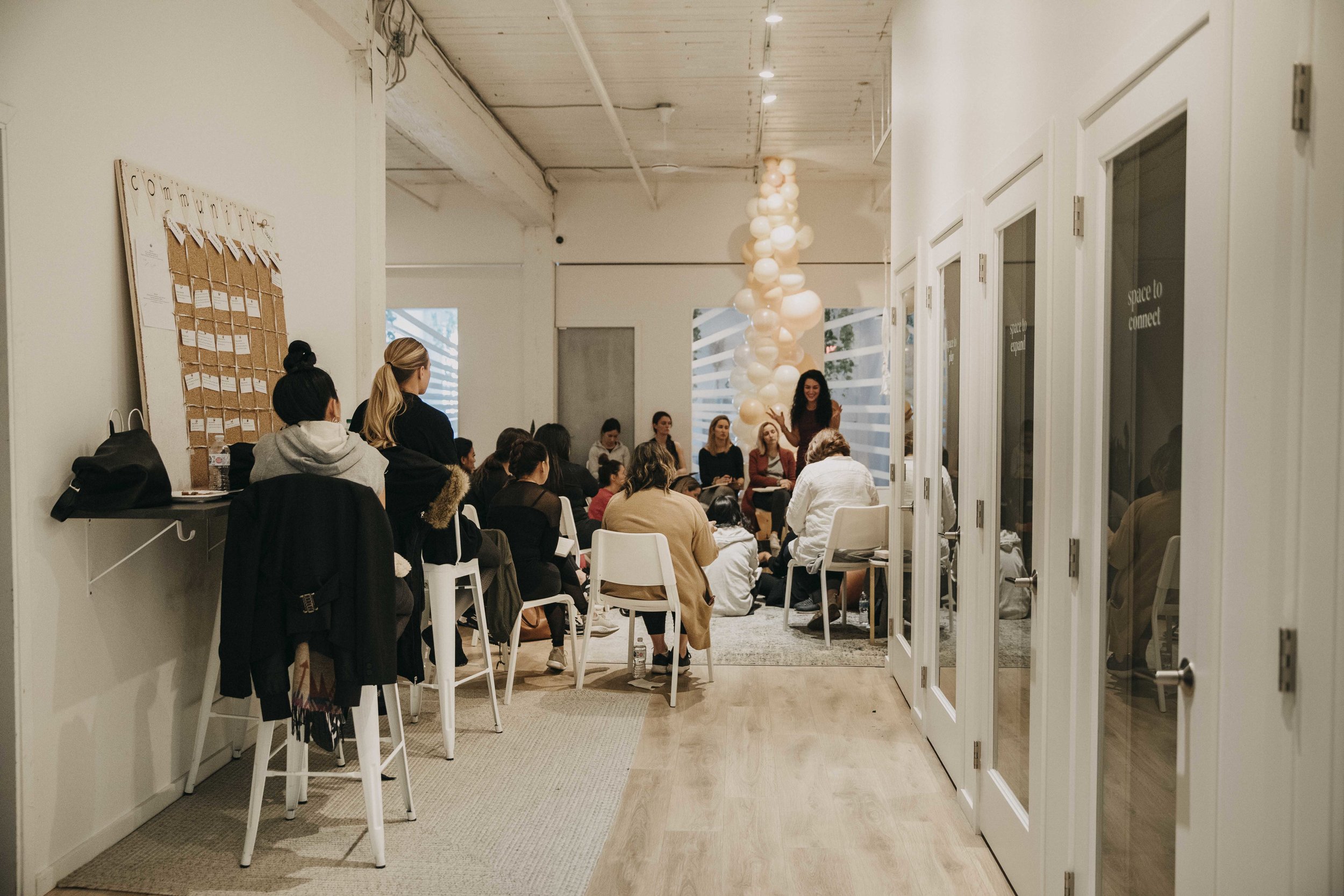 Motherhood Retreat: Parenting for Peace and Consciousness
Our group had a good afternoon vibe flowing, and I felt like we warmed up quickly to a room full of mamas. After a quick introduction from Barb, Our Anak Founder, we had a casual circle chat about important stuff… Like what shows do we enjoy only after the kids have gone to bed. Lol!
After a short chat to get to know each other, Taraneh took over to talk, "Parenting for Peace + Consciousness." Some great real life examples were touched upon, honest questions and comments from attendees and excited ears listening as Taraneh shared her knowledge.
After our Conscious Parenting talk, we shook it out, stretched it out, and breathed with one of my favourite womxn, Katie McKenzie. Mama to two, Master Trainer at Lagree, and creator of The Block. She is pure fire, and a contagious spirit at that, so we were super excited to have her on board.
We filled a room with strangers with the goal of getting to know one another a little more; no-judgment, no ego, a whole lot of compassion, and an afternoon away from the kids ;) with a whole lot of like-minded mamas. A place to share experiences, empathize, laugh, breathe and recharge, and maybe even enjoy some food… uninterrupted (a treat these days, lol).