Meet Mama + Shop Owner of SMITN BEBE
What are your name + what is your business/what is it all about?
My name is Dahye, and my business is Smitn Bebe (pronounced, smitten bébé).

Smitn Bebe is an online boutique offering a curated assortment from Korea that focuses on high quality, essential and modern designs for children's clothing. I personally curate these individual pieces, thoughtfully thinking of every moms' needs and wants.
Do you have kids
I Have a 3 year old daughter Adelyn, and we call her Addy.

How did you come to find you have a passion for Smitn Bebe
It was difficult to find quality, essential, and modern designed children's clothing that lasts… and at a favourable price point.
Attractive priced items would either wouldn't last after a few washes, or loose its shape and quality; while higher priced items had to be saved for special occasions. I was looking for something right in the middle.

My mother, who always dressed me when I was a child, inspired me to shop in Korea because I had my above challenges. Then, after testing and seeing it for myself (and with lots of compliments) it was a no brainer. I wanted to bridge the access for mamas like me.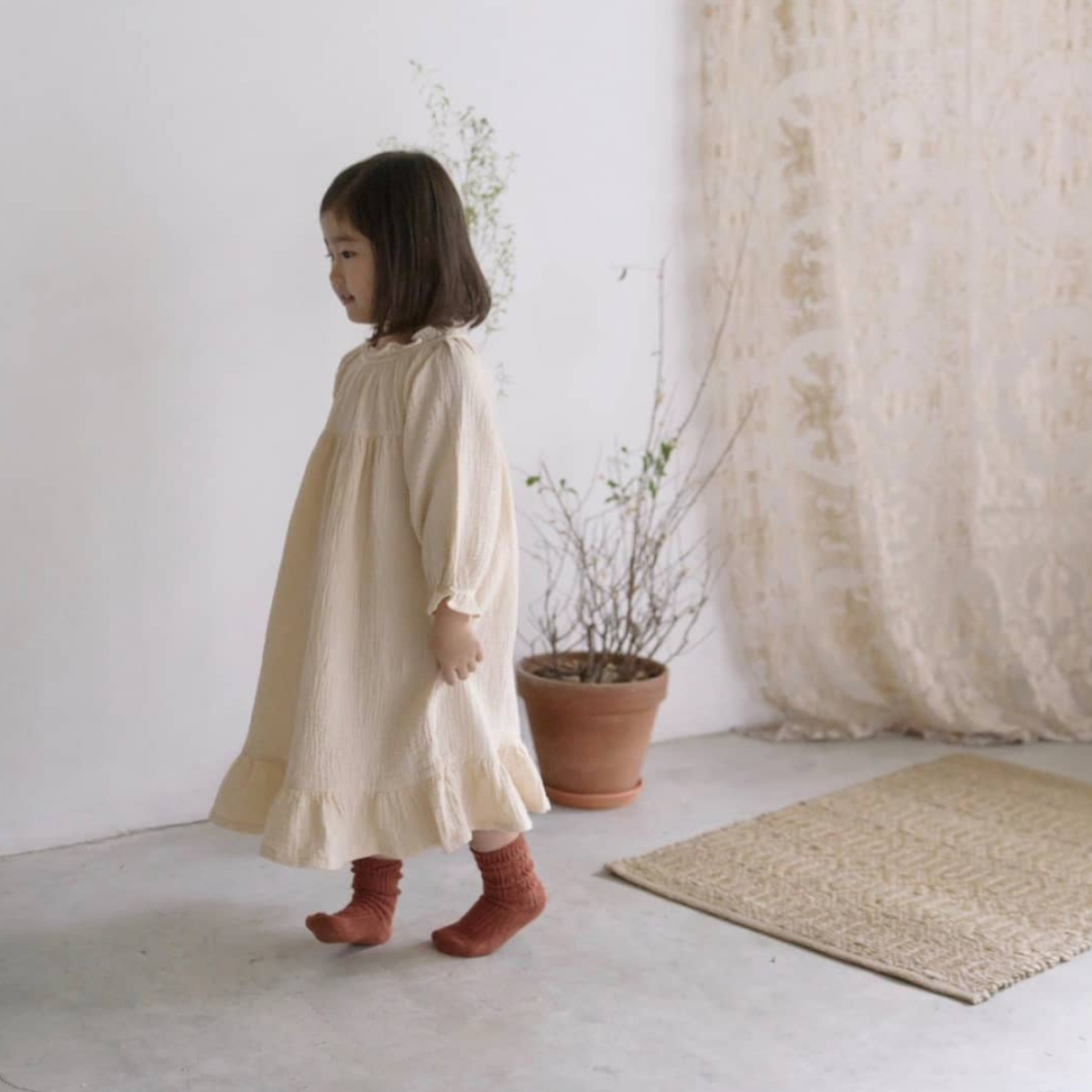 an online boutique offering a beautifully curated assortment of clothing from Korea, that focuses on high quality, essential and modern designs for children's clothing
What does a normal day look like to for you
Work 9AM-3PM at Westcomb Outerwear as designer for the women's line

Prep Dinner for my family

Play time with my daughter Adelyn

Put Adelyn to bed

Work on Smitn Bebe

Watch some K-Drama , basket filled with fruits to snack and relax!

Bed, and repeat through the weekday

Weekends are family time, and we try to balance the day with my daughter's schedule while the night time is for wine/charcuterie with my husband
What are some struggles you face as a business owner + mother
My struggle to juggle both would definitely be having less time for myself. My family would be first with no questions asked, so when prioritizing between duties of mother vs business, business will always have to fall under my own time. Having less time for salon, spa, gym or just laying in bed, I would have to sacrifice for the passion I have for Smitn Bebe.

I'm simply learning to replace these with more home spa, home gym and early bed!
What does "balance" look like for you
I was never a coffee drinker, just because I would never be able to sleep once I drank coffee; NOW coffee is my new energy drink, and by night I can still fall asleep like a baby!

"Less lazy and less later," it's more like I am working or doing something even before I think about it, so things get done. With this attitude you can juggle work/private/family/social life, you name it!

Don't forget to have a "girls' night out" where you can, only focus on yourself and relieve all your stress with your baes ;)
What are 3 products you can't live without
My False lashes, for my busy life

Fruits for me and my Addy

Our Organic jammies for Addy, who lives in it

What does your morning, or night time ritual look like
Morning:
Wake-up at 7:00 am, if lucky 8:00 am

Addy watches her morning TV while I prep her breakfast and my lunch

Finish breakfast then change Addy (I would need to always bring two sets of clothes so she can choose, as she is a picky one)

Addy goes to daycare and I am off to work
Night Time:
After dinner we have playtime whether it's pretend cooking, Barbie, trains or playtime at the park

Then around 7:30PM we head up for bath and fruit snacking, along with storytime

Brush teeth, then a good night kiss, and Addy goes to bed

Once she is asleep I am off to eating fruits by myself, and working on Smitn Bebe; planning for the IG feed, and future strategy

Last little bit of K-drama TV time and off to bed