MIFA & CO... and Mama
We recently discovered an all natural bath and body company based in Vancouver, who focuses on creating products 100% free from fillers, toxins, fragrances and synthetics… not to mention ran by two women, and one being a mama to two. So we had to meet them, give them a big high-five + fist pump, and ask a few questions about inspirations, daily life + survival ;)
What's your name + what is your business all about
My name is Michelle Lui and my business, MIFA and Co. is based in beautiful Vancouver, BC. The company creates bath and body products that are all natural, plant based and made with high quality organic ingredients. We are dedicated to be 100% free from fillers, toxins, fragrances and synthetics. MIFA's products are created to promote healthy, happy, gorgeous skin.
How many kids do you have
I have 2 boys. Noah will be 3 in January and Emi is 1.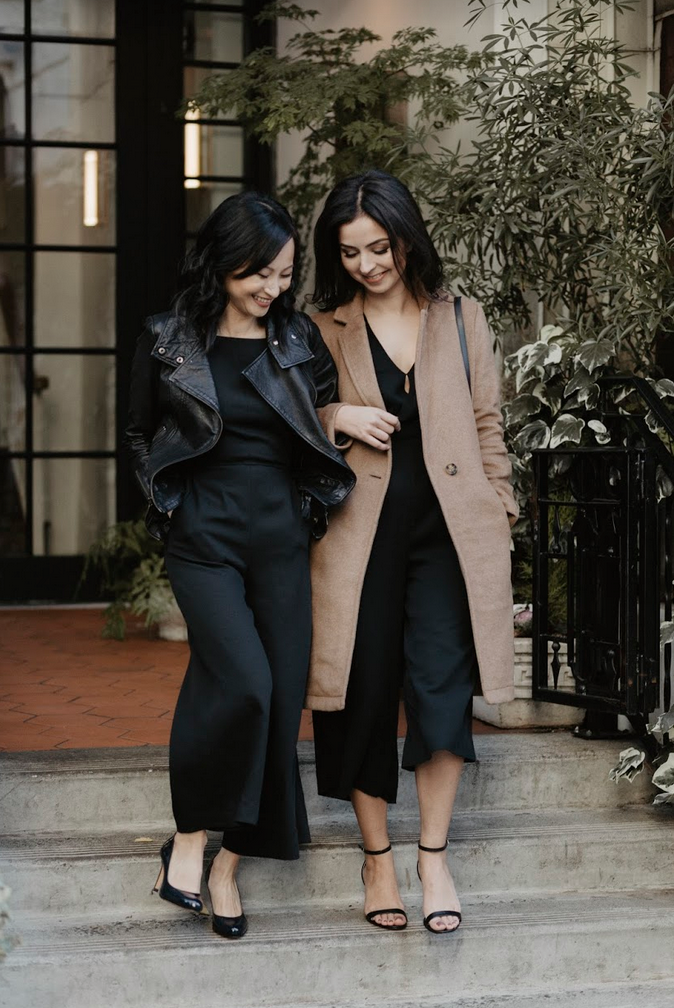 It all started with Fate's hobby of making soap in her kitchen. With me being in marketing, I kept convincing Fate for months that she could sell her soap. A few months into the new year both of us knew we wanted a change of pace from years of being in the corporate world and, for me personally, my priorities changed a lot after having my first born. Those business trips didn't seem as exciting as they used to be even though I did love my job.
Fate and I had always been into discovering and sharing new ways of living a healthier and cleaner lifestyle. I'm into reading labels but like most, I didn't always know what everything meant. I almost felt like I was being duped when I bought a "natural product" on a whim and realized it was filled with a bunch of nasties after. That's why I wanted to create a brand that was truthful to what we say and to help create awareness. There is still so much to learn for everyone including myself, but I'm just happy to be a part of the change.
Whenever they're too quiet, you know they're up to no good.
What does "balance" look like for you / how do you juggle both work life, private life, family life, social life, etc
I'm very lucky to have a good support network. They say it takes a village and that is for real. I don't know what I'd do without grandparents!

For the most part, I try to make time for everything. I've always lived by not telling anyone that "I'm busy" because I truly believe that anyone will make time for something if they want to no matter how busy they are. With that being said, while I do make time for everything (PS: I use my calendar religiously) I'd really like to try to make more time for myself to disconnect. I know the struggle is real for all parents because there is always something to do so that is something I want to work on.
What does your morning + night time ritual look like
In the morning, I wake up and get the boys ready so I can set up shop at home or a coffee shop, depending on what needs to get done. (Insert laundry, dishes and vacuum in between somewhere, lol)
And after the kids go to bed, I like to reset everything for the next day, catch up on work at times (because let's be real, there's never a good time lol), clear the floor because I like to pretend that it's free of toys even though it's just for an hour before bed, and just unwind on the couch to enjoy a cup of tea (possibly dessert) in peace.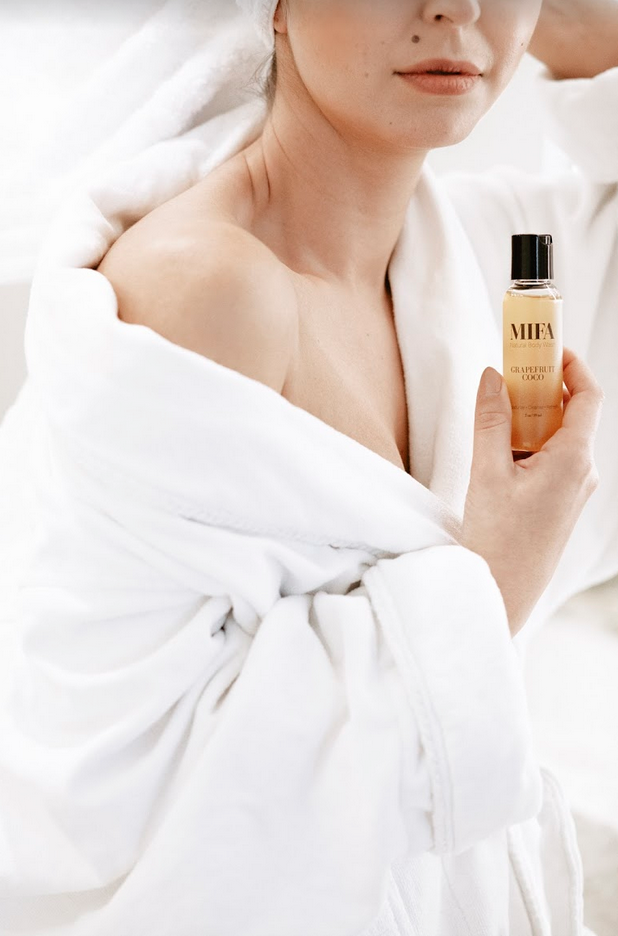 WHAT ARE 3 PRODUCTS YOU CAN'T LIVE WITHOUT
Coconut oil (seriously what can't you use this for)
Wet wipes
Tea
Head on over to MIFA And Co to check out all they have to offer.
Xx