Mom Boss: From Vancouver to NYC + Back to Vancouver Again
Fellow New York lover, former UN change maker, restaurateur and mama. I got to sit down with the mama of the same name (but different spelling), Barbora, to chat about her journey between Vancouver and New York, having a baby, leaving one job to build another, and expecting a second baby.
How many kids do you have + how old
1 boy, 10 months old (and am expecting my second boy)
Did you always know you wanted kids, and do you have a "magic number" of how many kids
Always wanted 3 kids
You lived in NYC, what was that like, and how/why did you make the move there
It was the BEST! We moved for a job opportunity I couldn't say no to at the UN and well because it's NY, we were there for 3 wonderful years! My husband travelled back and forth from NY to Van a lot for work, but we wouldn't have traded the experience for the world. We always knew we wanted to move back once we had a baby to be closer to our families who are both in Vancouver. As my friends say, New York will always be there and it's true… we haven't even been away for a year and are already planning a second holiday trip back ;) Our favorite thing about NY was how walkable the city is. We didn't own a car and would just explore different neighbourhoods on the weekend. We lived near the Chelsea Art Gallery district and the High Line and I could walk to work. Was a dream.
Did you have your baby in Vancouver/NYC, and how did you decide where to plant your roots
We had our baby boy in NY. I was imagining that we'd be rushing to the hospital in the middle of traffic during labour, but Hudson had another plan. He was 8 days late and so we were induced and it was the calmest drive. We were lucky to have a good insurance policy as we had a bit of a tricky labour and ended up staying in the hospital longer than expected.
What was pregnancy like for you, and how did you manage the move, work + everything else while pregnant
I was lucky and felt great for the most part, except for the first trimester – nausea and total fatigue definitely hit me hard. Staying active helped. I walked 40 minutes to and from work everyday and continued running with my run group until I was 6.5 months pregnant. We moved back to Van when Hudson was 8 weeks old.
What was the biggest challenge for you when your baby was first born
BREASTFEEDING! Without a doubt. It was tough. We joined a support group at the hospital which helped, and while initially I felt guilty supplementing with formula (as so many mamas do!) it was the only way for us. I also didn't have my family and friends around – although they did visit very early on which really helped. And we attended a new mom group 1x a week since he was 1 week old – connecting with other mamas in a friendly home led by a facilitator in a gorgeous little West Village townhome – it will be an experience I will always treasure.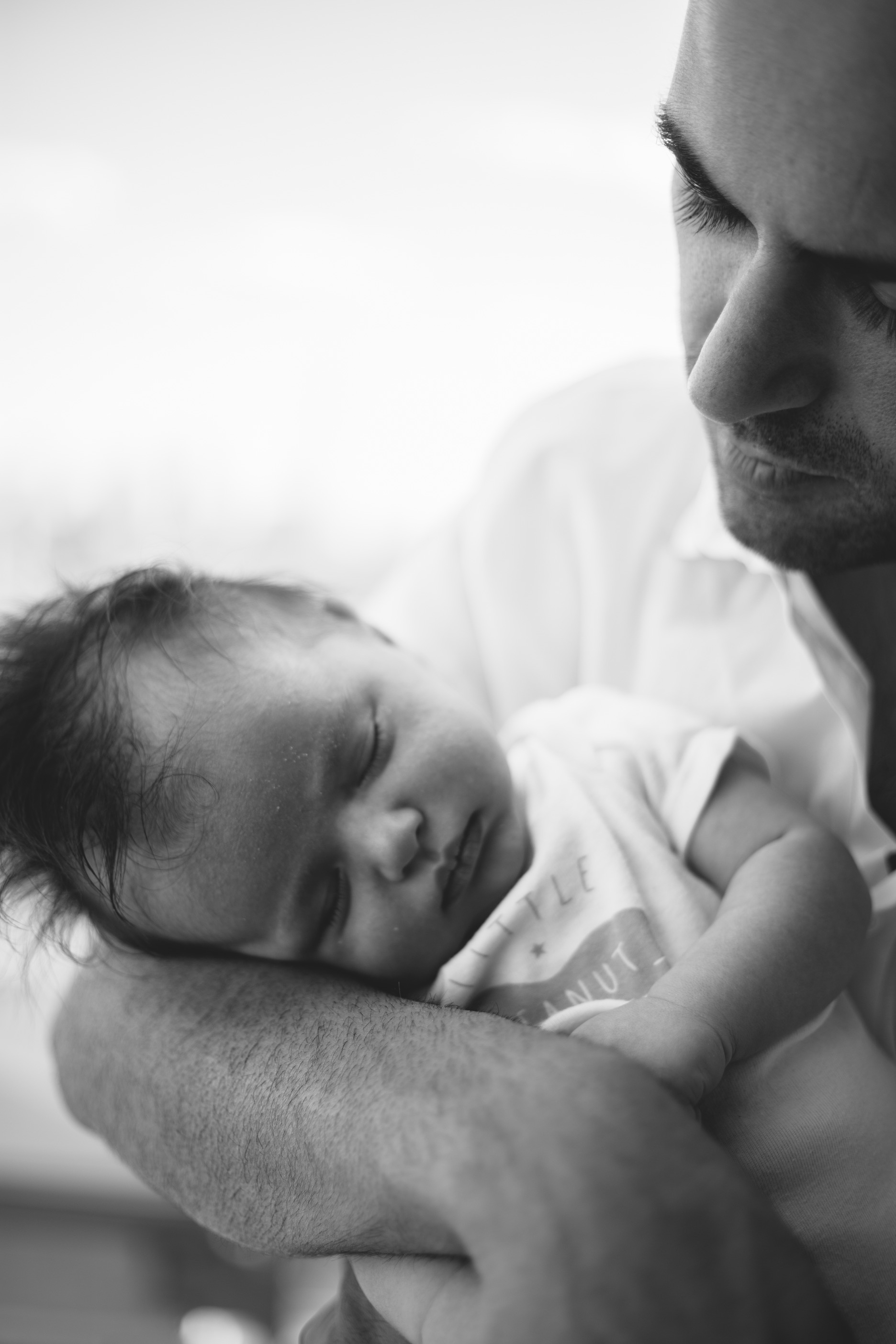 How did you get through that challenge + who/what was your support
Our new mom group and the hospital support group. My husband and family were also very supportive. We also tried the services of a lactation consultant but found that frustrating and less helpful.

And in the midst of all these changes, you also opened up a new business. How did you manage it all?
It's a juggle! The business was initially operated day-to-day by another business partner, but after he had to step away – I was thrown in pretty suddenly while Hudson was 5 months old. Luckily, we had help from family and part-time daycare to get us through – it was a tough few months initially, but I love it so much and Hudson is so happy at daycare. It makes after work and weekend play time that much more special.

With all the travelling you do, how do you find travelling with a baby
I think because his first few trips were very early (NY to Van at 8 weeks old and Europe to see his great grandma at 9 weeks old) it took some of the intimidation away. Nursing him on the plane really helped and he slept most of the way. Recently we travelled on a 2.5 hour flight and it was definitely more challenging, but found that a new toy and some rice rusks to distract helped; and of course a good cuddle to try and get him to fall asleep. Timing of the flight helps too. If possible we try to fly red-eye so he is tired and it's his natural sleep time, during the day he gets too distracted now even if it's meant to be nap time.

We also find it helpful to take our "big stroller" rather than the umbrella stroller; although less easy to fold, it makes napping on the go so much easier and more comfortable. And an extra set of hands helps. I know I was nervous to fly the first couple of times, and having a friend or your partner there makes it so much more stress free.

Great while travelling - these art cards - Hudson has loved them since he was 5/6weeks old. Wee Gallery Art Cards for Baby- Pets Collection
What do you do to unwind at the end of the night when baby is asleep – WINE! Seriously. Is that a mom cliché? Nothing like that baby fast asleep and sitting back with some snacks and a drink. A nice cold IPA will do to
What are 3 products you can't live without
- My friend Christine gifted us the Storq diaper backpack and it was been with us every single day since Hudson was born! The whole fam loves it.
- The Ergo 360 carrier – it's saved us on plane rides, or full hands when grocery shopping to walks on the seawall – and when he was younger was definitely a fool proof way to get him to fall asleep
- Currently loving these mules I bought for myself on our last NY trip J not having to bend down when baby in my arms. Love.
Editor Note: Barbora has since had her healthy second baby boy since she was interviewed for this article.