Mama To 5 + Modern Parenting Consultant
I met Betty in late 2011 when we were slowly getting ready for the arrival of our first baby. She was so great, easy to talk to, and filled with energy... we became instant friends, but I really didn't think I'd end up calling her for any baby consulting help since I figured, how tough can this newborn baby thing be (silly me, I know).
Baby arrived in early 2012 and boy was I ever in for a doozy. Any new parent knows what an ass-kicker the first few weeks are. I suffered in silence and figured I must be doing something wrong, or just not getting it yet, because there have been many mother before me + they all seem to be doing amazing. Until my breakdowns started happening more often than not, my husband really started to worry for me, and so he's the one who actually made the call to Betty... and 3 kids later, the rest is history.
My husband really started to worry for me,
and so he's actually the one who made the call to Betty
What's your name, what do you do, and how many kids do you have?
Betty Mulingtapang, Owner of New Beginnings: Helping Modern parents, as well as co-founder of Etty + Roll. I have Five children.
How old are your kids + what sort of activities does everyone do?
Ethan's 11 + he plays soccer, Madeleine is 8 + she loves tennis, Julia's 5 and she enjoys yoga, Mila is 3 + just starting preschool, and the youngest is Elyse who is 6 months old.
How do you keep on top of everything + keep everyone organized
All my children have a very structured schedule, which helps all of us. What also helps is having a family calendar, along with my husband's support.
How do you treat yourself to some "you time"
Going for walks, enjoying a mani and pedi, and every once in a while even some quiet time at the spa. But I really do love spending time with all my mama clients, it's a huge passion of mine and I really empathize with each and every parent.
How do you keep the romance alive
We have date nights, and once and a while I even write sticky notes, or escape for a night away at a hotel. Both are families are here, so we are blessed to call on them for those special times.
How do you keep the romance alive
I love writing sticky notes or escape for a night away at a hotel
What are 3 of your favourite products for babies/kids
Bugaboo Stroller
Ergo 360 Baby Carrier
Medela Breast Pump
What are 3 favourite products for yourself as a woman
Harlow skin products
Chanel perfume
Purses/Shoes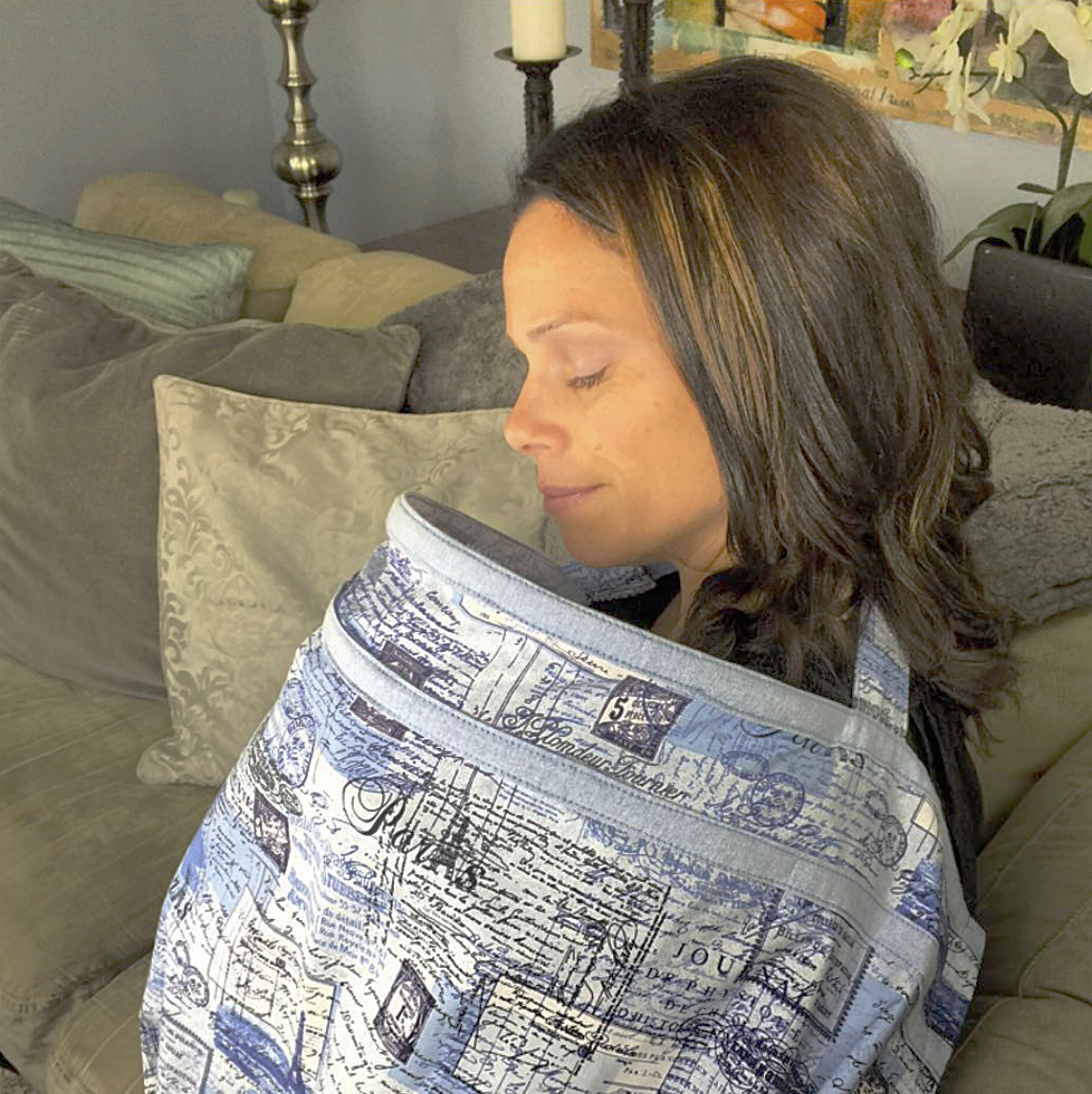 Best tip to give a new expecting mama
You don't need to be "perfect". We make mistakes and we learn something new every day as parents. Also, it's okay to ask for help and to talk others about what we go through as a mom. We've all been there, and we totally empathize.
What do you like to do to wind down at the end of a hectic day
Hot bubble bath while listening to music.